A CHICAGO STATEMENT TIMEPIECE
Meticulously engineered for quality, this 43MM watch offers both precision and character. This stunning timepiece showcases bold features, including a polished enamel dial with three contrasting subdials and the coveted day-date indicator—driven by the classic Japanese-made movement.
AT THE HEART OF EVERY WOLFPOINT TIMEPIECE IS A LOVE FOR OUR HOMETOWN, CHICAGO.
Once one of the biggest manufacturing cities in the United States, the storied history of our legendary city inspired us to design the Fort Dearborn Collection.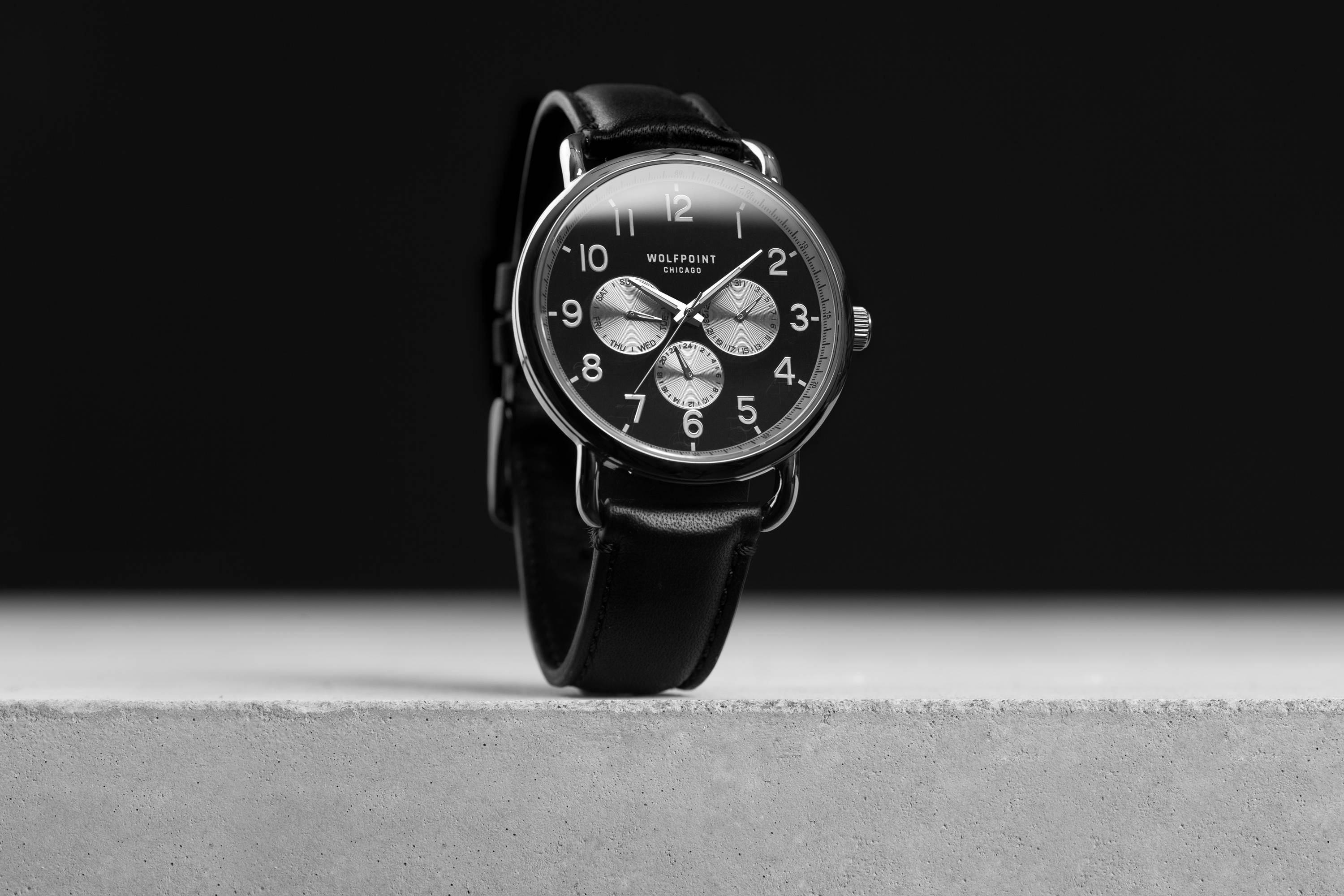 Whether it's our symbolic "Y" logo, the colors of the Chicago flag, or our grassroots manufacturing process, each timepiece in the collection was built to embody the down-to-earth, hardworking spirit of the city.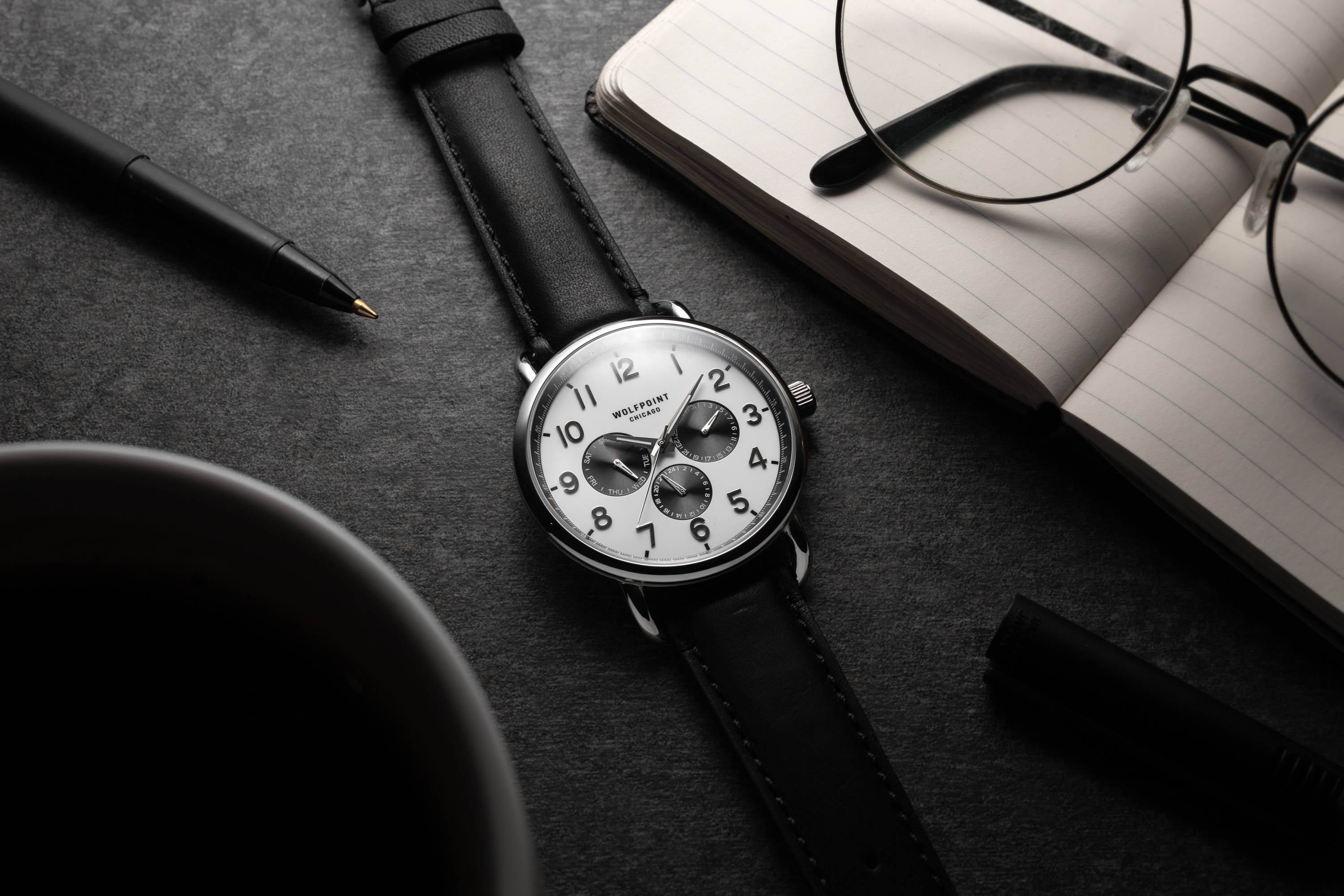 "… It's all in the details — Take note of the signature Wolfpoint embossed crown and caseback."
---
With it's light blue face, red hands and white numerical illuminated indices, this eye-catching dial was designed to evoke images of the Chicago flag. The bold color scheme is unique to Wolfpoint, and a sure conversation starter about Chicago's legendary history.
---
Call us old school, but nothing can beat a classic like the 6P29 Miyota Quartz movement. Accuracy and reliability are at the heart of this intricate multi-functional mechanism, utilizing time-tested technology to drive the date, day and 24 hour wheels.
---
Sleek and understated, this case captures the essence of timeless style. A signature Wolfpoint embossed crown and caseback etched with our symbolic "Y" logo represent the iconic fork in the Chicago River, while the domed sapphire crystal protects from scratches.
---
We are proud to say our leather straps are made exclusively from Horween Leather — A Chicago original since 1905, and one of the only U.S. tanneries that still processes hides from their raw, cured state to finished leather, ensuring only the best quality with every product.
"… Take a piece of Chicago history with you, wherever you go."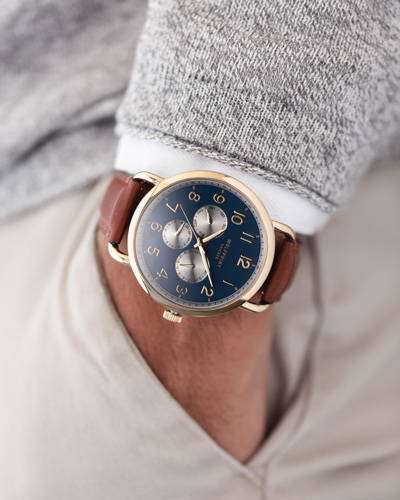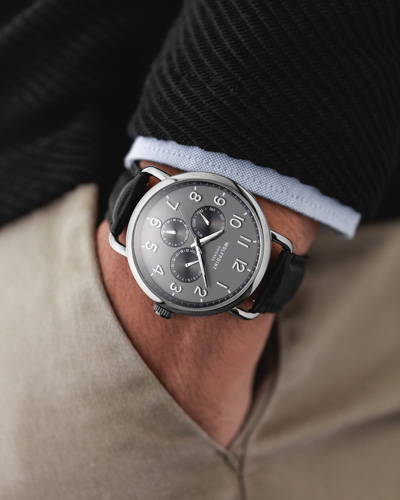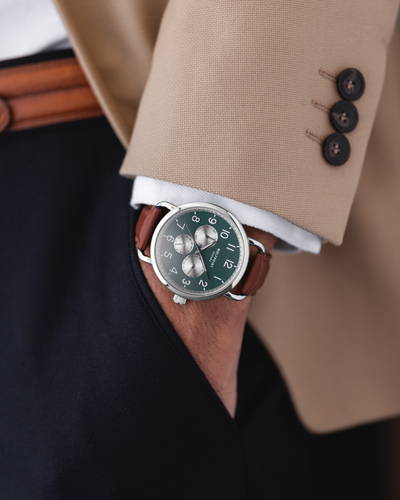 "… Only the finest, featuring the 6P29 Miyota Quartz Movement, stainless steel, sapphire crystal, and Horween Leather."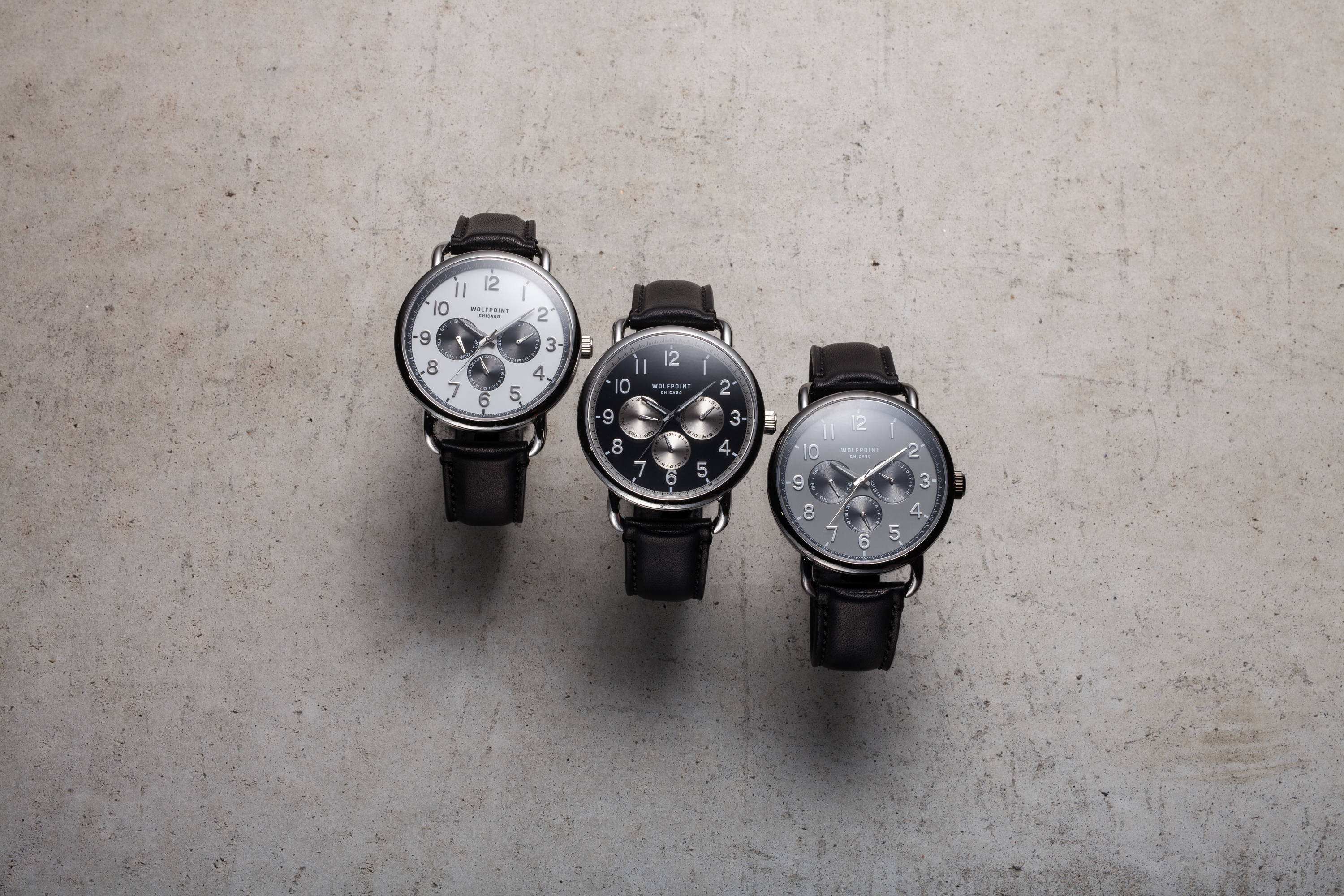 ---
Testimonials from customers
"I love my new Wolfpoint watch. The build quality is solid and the style is exactly what I was looking for. I especially like the blue hands which give this watch a unique pop of color. The band is extremely well made and doesn't feel or look cheap. It is the real deal and even smells how real leather is supposed to smell. I'm thinking of picking up a spare band so this watch can go the distance."
Joseph G.
APR 23 2019
"So proud of this Chicago watch beautifully crafted, water resistant, swiss movement, reasonably priced wow! Chicago use to make lots of things, good to go back to roots. I wish much success to Wolfpoint."
RALPH B.
MAY 15 2019
"I love my watch, it's gorgeous, and Wolfpoint has the greatest customer service. Couldn't be happier."
Emma P.
SEP 5 2019