In 2018, Wolfpoint was founded with the vision to make handcrafted quality products at an affordable price. And that's exactly what we accomplished with our Founders' Collection, inspired by the storied manufacturing background of our legendary city.
Named after historic streets in Chicago, each timepiece you'll find in our Founders' Collection is made to be worn anytime, anywhere. With their minimal and streamlined details, every one is a true classic.
"… An Original. Traditional in nature. Emblematic of fine craftsmanship."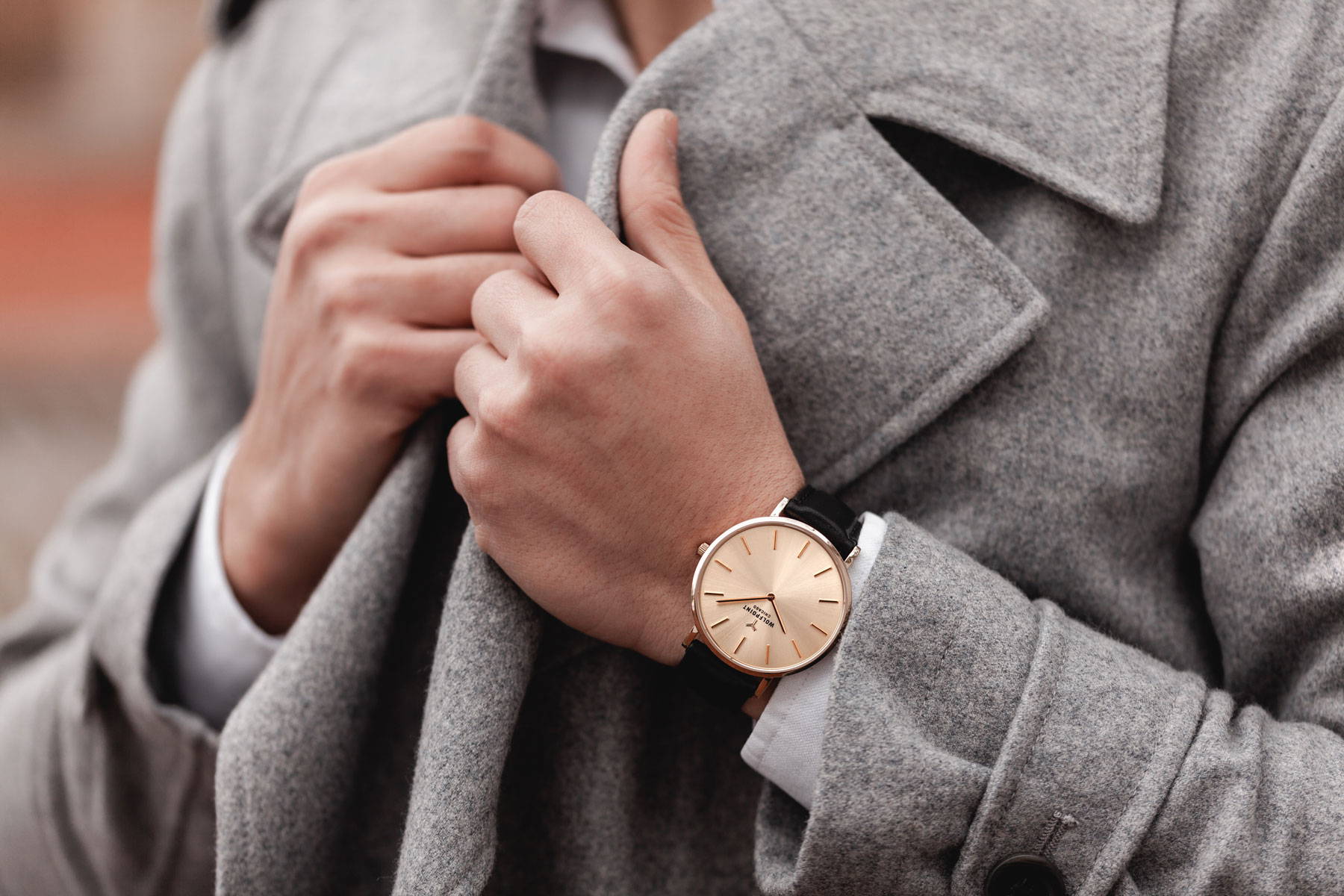 "… The symbolic "Y" represents the iconic fork in the Chicago River that creates the North, South and Main branches of the waterway, bringing a piece of Chicago history everywhere you go."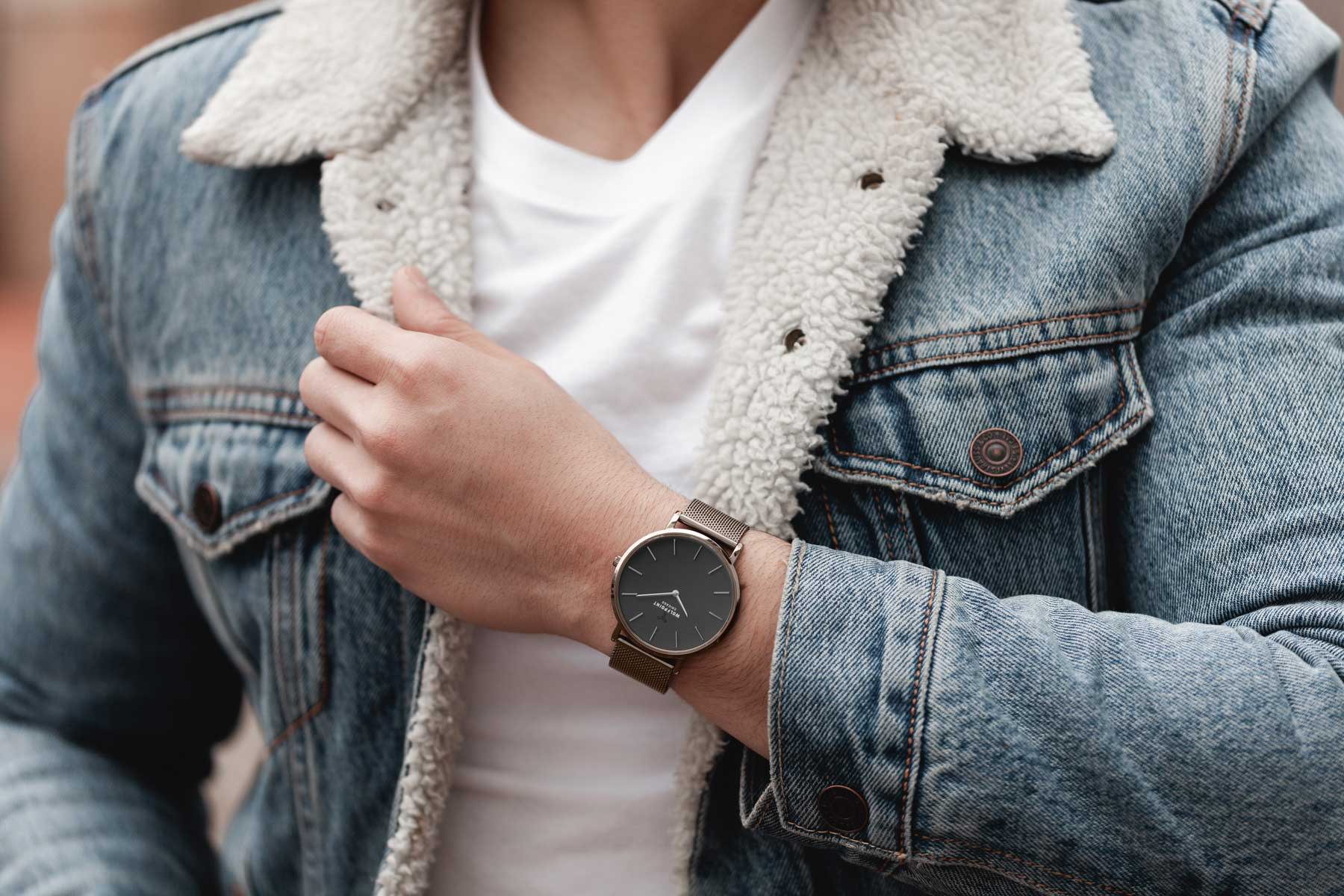 "… Wear your pride on your sleeve. Show off Chicago's colors with this custom Wolfpoint timepiece."
---
Simplified to perfection, each dial in our Founders' Collection is minimally designed to be free from distraction and easily readable at a glance, while providing a unique face that is sure to turn heads.
---
Our Founders' Collection includes timepieces featuring two strap options, close-knit Milanese stainless steel or Horween leather. The elegant stainless steel mesh offers a classic look with a modern feel, while the Horween Leather provides timeless style that will age beautifully with wear.
---
Ultra-thin and minimally designed, this stainless steel case brings a modern feel to a timeless design. Enhanced with domed sapphire crystal for maximum durability, and featuring a signature Wolfpoint embossed crown and caseback etched with our symbolic "Y" logo.
"…Got the time? You'll never tire of checking your watch with this classic Chicago-inspired dial."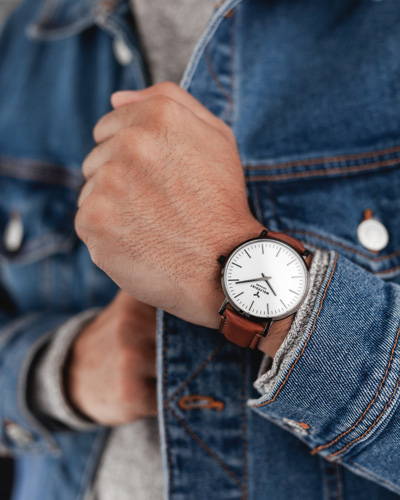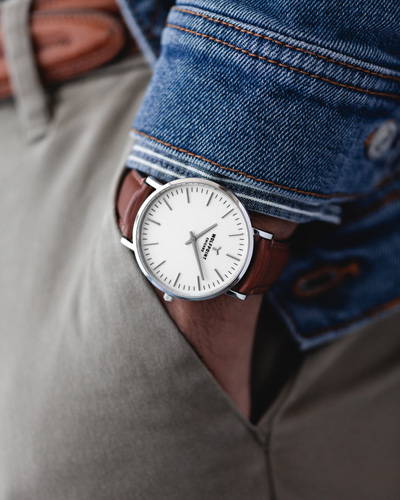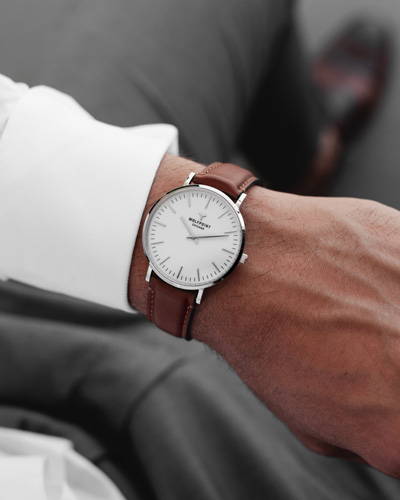 "… Only the finest, featuring the Ronda Quartz Movement, stainless steel, sapphire crystal, and Horween Leather."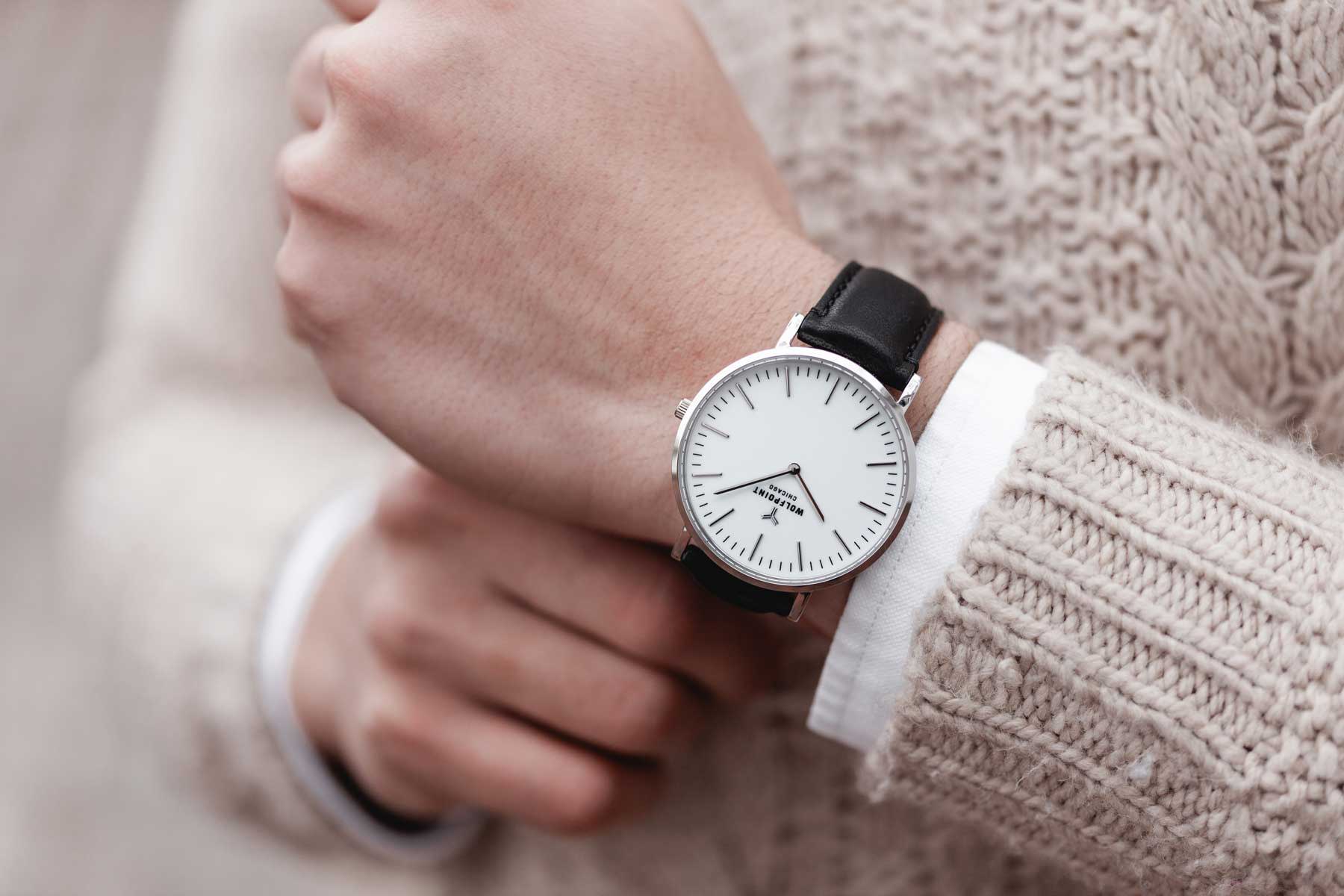 ---
Testimonials from customers
"I love my new Wolfpoint watch. The build quality is solid and the style is exactly what I was looking for. I especially like the blue hands which give this watch a unique pop of color. The band is extremely well made and doesn't feel or look cheap. It is the real deal and even smells how real leather is supposed to smell. I'm thinking of picking up a spare band so this watch can go the distance."
Joseph G.
APR 23 2019
"So proud of this Chicago watch beautifully crafted, water resistant, swiss movement, reasonably priced wow! Chicago use to make lots of things, good to go back to roots. I wish much success to Wolfpoint."
RALPH B.
MAY 15 2019
"I love my watch, it's gorgeous, and Wolfpoint has the greatest customer service. Couldn't be happier."
Emma P.
SEP 5 2019